VeinGogh: A New Radio Frequency Treatment for Spider Veins
Let's say you have a few spider veins on or around your nose, on your cheeks, or next to your ears. If you'd like to make them virtually disappear and have younger looking skin, you should read about VeinGogh a new radio frequency treatment for spider veins.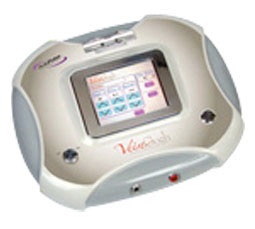 How new is this device for treating spider veins?
VeinGogh is the fast, easy way to reliably treat these and other cosmetically unacceptable conditions, often with less discomfort compared to older therapies.
Why is it a superior solution for treating spider veins?
The VeinGogh Ohmic Thermolysis System provides a superior solution for the treatment of fine telangiectasia, spider veins and small angiomas, especially stubborn vessels that have shown a resistance to sclerotherapy, laser or Intense Pulse Light (IPL) treatment.
How is it different from lasers and other light-based solutions?
Lasers and other light-based solutions are expensive, skin-type dependent and have an inherent risk of injury. However, VeinGogh uses a hair-thin, insulated probe to thermocoagulate and instantly eliminate vessels dependably, repeatably, on any skin-type and on any part of the body.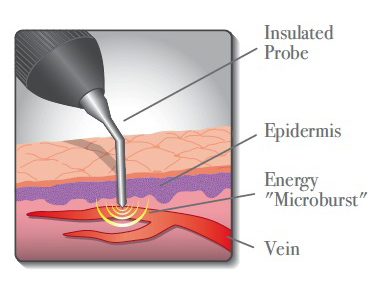 How does VeinGogh deliver outstanding results for removing spider veins?
Similar devices cost more and use decade-old technology to deliver questionable results and discomfort, and can have a significant risk of leaving visible microscars. VeinGogh delivers outstanding results using unique, proprietary Microburst Technology, a powerful and revolutionary frequency regulator that achieves fixed amplitude energy, allowing controllable heating of vessels without significant discomfort or visible damage to the surrounding tissue. Microburst Technology allows the VeinGogh to deliver peak modulation fixing each pulse at an exact, unfluctuating amplitude for greater control.
The resulting pulse train also encompasses sharp, precise peaks to minimize the risk of damage and deliver consistent results.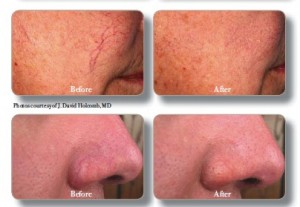 How does VeinGogh provide high patient satisfaction?
VeinGogh:
Is used to treat a wide range of fine vessels, vascular abnormalities and skin tags, anywhere on the body.
Delivers consistent, repeatable results, with little or no discomfort to the patient.
Clears even recalcitrant vessels laser/IPL and sclero leave behind.
Provides fast, immediate results.  Usually only requires a single treatment.
For more information about VeinGogh, a new radio frequency treatment for spider veins, visitwww.MDVeinProfessionals. Or call us at 877-7MD-VEIN for a free physician screening.