Dr. Joseph McClain Joins The MVP Annapolis Office on February 1st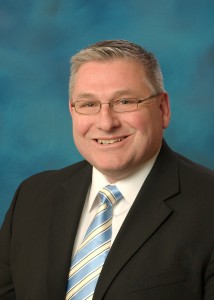 Dr. McClain, who has spent the last 14 years as a Cardiac, Endovascular and Thoracic Surgeon, will join Maryland Vein Professionals Annapolis office on February 1st. You can make an appointment to meet Dr. McClain at 888 Bestgate Road, Suite 300, Annapolis, Maryland 21401 by calling 410-268-LEGS (5347).
A Specific Focus on Cardiovascular Surgery.
Dr. McClain received his medical degree from the University of Nebraska Medical Center, where he graduated with distinction. He completed his General Surgery Internship at Walter Reed Army Medical Center and his General Surgery residency and Cardiovascular training at Brooke Army Medical Center in San Antonio, Texas.
After he completed his Cardiovascular training, Dr. McClain was assigned to Walter Reed Army Medical Center with special assignment to the Virginia Commonwealth University at The Medical College of Virginia in Richmond, VA.
A Lead Surgeon In The Green Zone in Baghdad.
Dr. McClain spent nearly a year in Baghdad, Iraq serving as lead surgeon inside the Green Zone (international zone) in 2005 and 2006. After returning from Iraq, Dr. McClain finished his active duty military time and accepted a job as director of Central Maine Heart and Vascular Institute before returning home to Norfolk, Nebraska, with his wife and three children.
From 2009-2011, Dr. McClain served as Chief of Cardiothoracic Surgery and Director of Minimally Invasive Vein Care at Faith Regional Health Services, also in Norfolk.
Board Certified in Thoracic Surgery.
Dr. McClain is Board Certified by the American Board of Surgery and the American Board of Thoracic Surgery. He is a Fellow of the American College of Surgeons, is a member of the Society of Thoracic Surgeons, the American Medical Association and is a lifetime member of The Association of Military Surgeons of the United States.
Call Us Today to Schedule an Appointment.
Call Maryland Vein Professionals today to schedule an appointment for a formal venous evaluation for varicose and spider veins at 877-7-MD-VEIN.